Our Services
4 Star Hotel in Rimini perfect for more than just your holidays
Early Check-in and late check out available upon request
Free City map
Delicious breakfast in our restaurant facing the promenade of Rimini
Extensive appetizer buffet and assortment of fresh seasonal vegetables during lunch and dinner service to accompany the daily menu
Tasty meat and fish menu prepared daily by our Chef with particular attention to quality ingredients, with accomodations available for children and to  those who have food allergies
Free entry to outdoor pool with sunbeds
All – inclusive service, which includes drinks at meals (Water, Red or White Wine (Sangiovese or Trebbiano), soft drinks, beer) and beach services (1 Umbrella and 2 Sunbeds) on the Beach Bulli n. 75 just across the street!
Free Parking Place
Satellite Channels
Free Wi-Fi
Newspapers to read in the Restaurant
Free Bikes for your excursions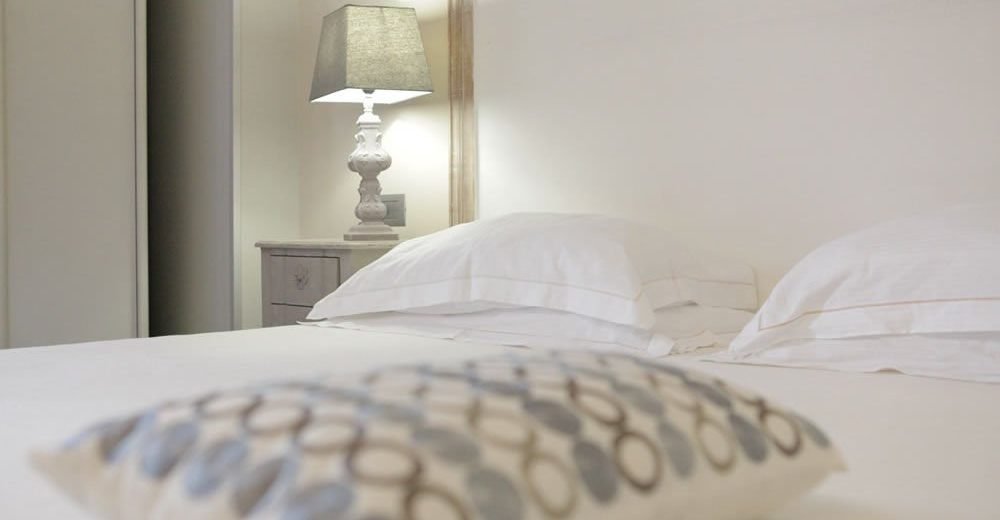 Rooms
The hotel offers various types of rooms, designed for comfort, relaxation, sophistication and a perfect holiday.
More Info
Restaurant
The Hotel has a large, beautiful and very bright panoramic restaurant overlooking the sea promenade of Rimini.
Through its stained glass windows, guests can enjoy lovely views over the Rimini beach (lovely in both summer and winter) during meals.
The flexibility of the summer entrance times strives to meet the needs of all of our guests, from families with small children who need to anticipate their meal times, to couples who want to enjoy the sea until the last moment.
From May to September you can have lunch from 12:30 PM to 2:00PM and dinner from 7:30PM to 9:00PM
More Info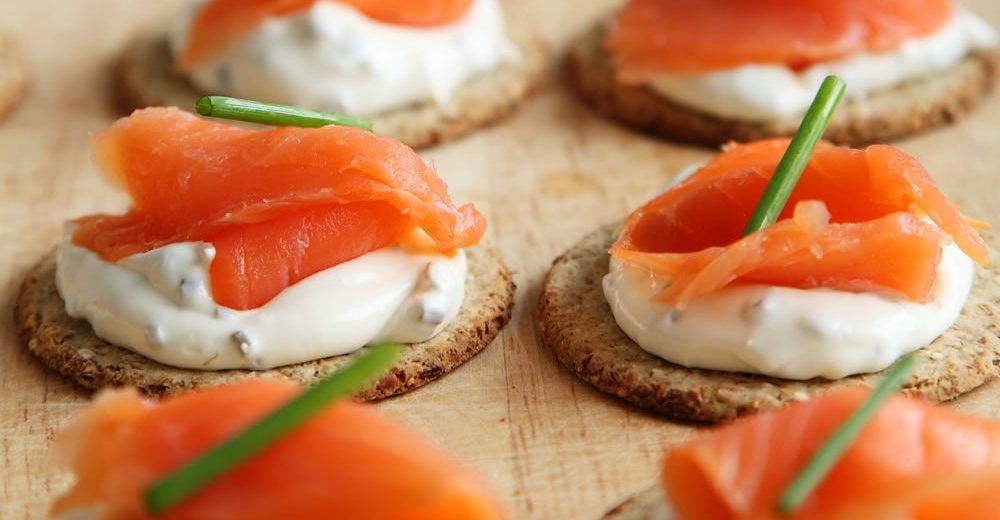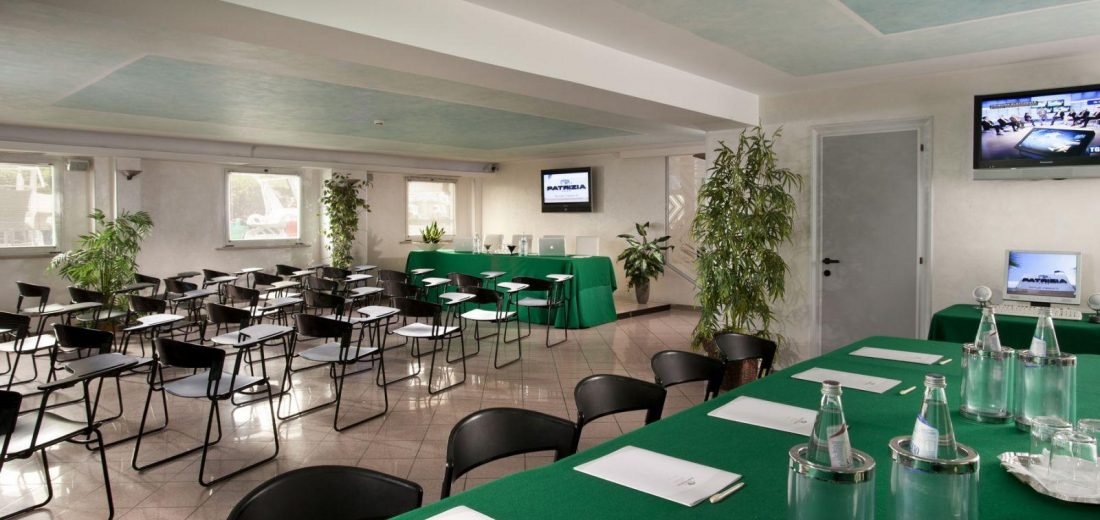 Meeting Hall
We are a business hotel in Rimini and we offer the best services for your business.
If you want to attend one of the events at the Exhibition Centre and are looking for a perfect hotel for your stay… you've found it!
More Info
Our Swimming pool
Patrizia's pool has been created with the intent to refresh our guests during the muggy summer afternoons.
Its depth allows children and adults to play and swim in harmony.
At the pool we have placed new and comfortable lounge chairs for you to relax, read a book or a newspaper or enjoy an Aperol spritz together with your friends.
Our guests are most welcome to utilize this lounge area to enjoy cocktails at sunset and dinner buffets under the stars accompanied by pleasant music.
Please note: the pool is not heated and is therefore closed during the winter season.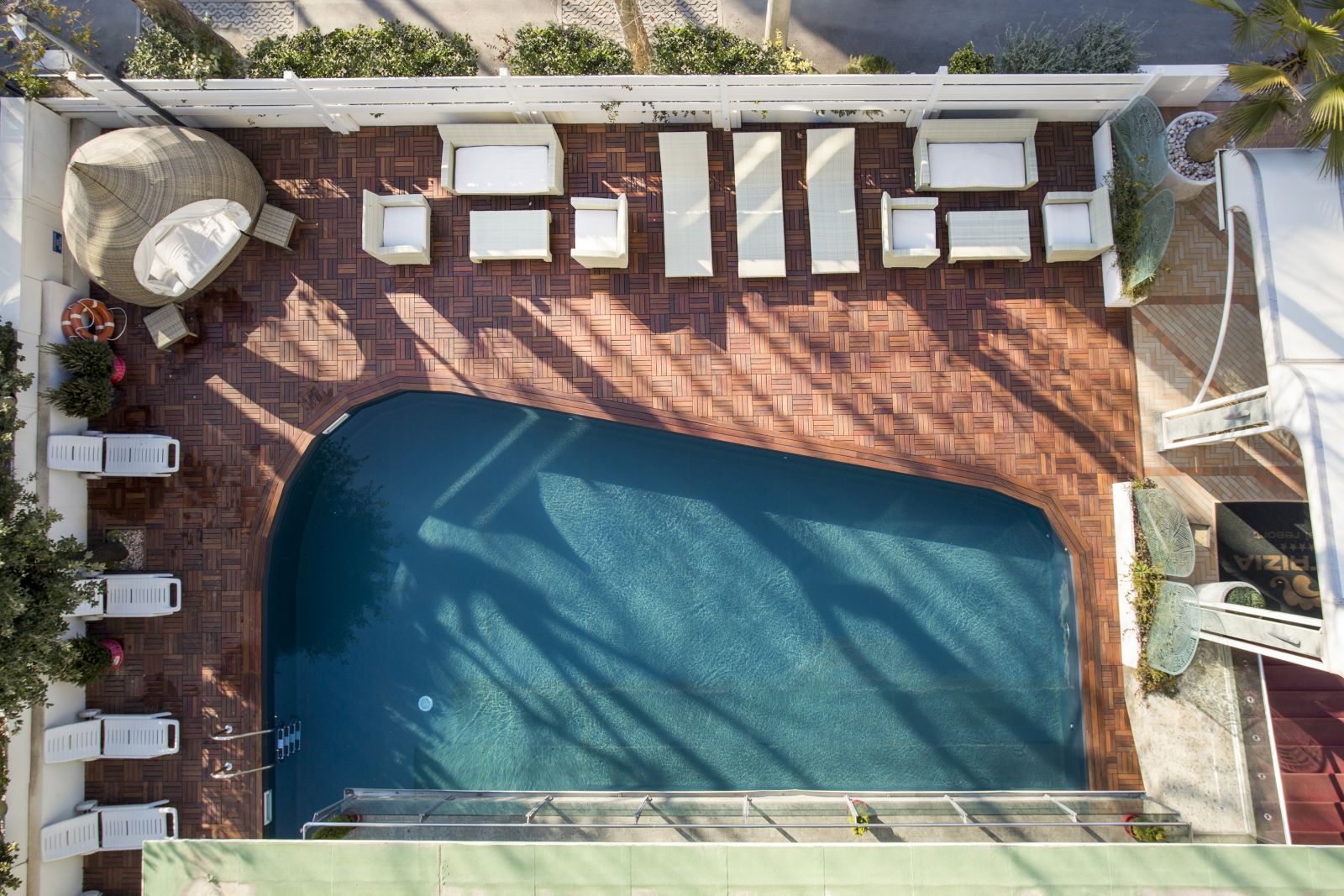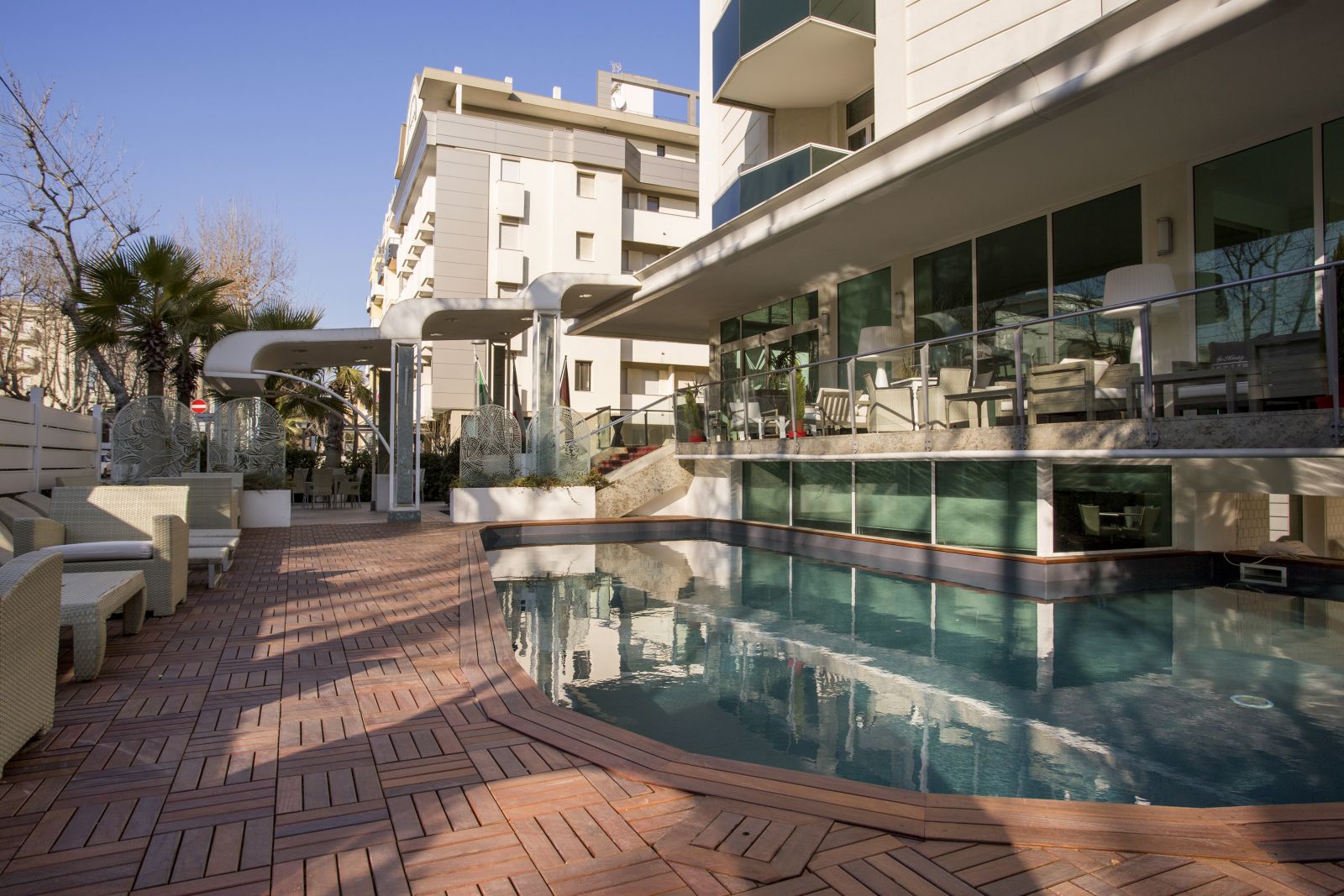 Our Garden.
The Maison B Hotel by Hotel Patrizia has a beautiful veranda overlooking the swimming pool, with comfortable armchairs and sofas where you can enjoy a pleasant drink, a sweet coffee and a creamy cappuccino.
The garden offer access to  a child play area equipped with games where guests can watch  their children play while comfortably sitting on a rocking chair. For the "outdoor enthusiasts", we offer bicycles for short excursions in the company of family or friends. Just outside the Maison B Hotel by Hotel Patrizia you can safely take the convenient bike path that runs along the entire waterfront (canal from the port of Rimini to Riccione) and reaches the historic center of Rimini.
Large umbrellas provide shade the tables on hot, sunny days.
The garden meticulously maintained by our groundskeeper, provides a tranquil and harmonious setting for private, relaxing moments.